Colorado Avalanche promote Sakic to president of hockey operations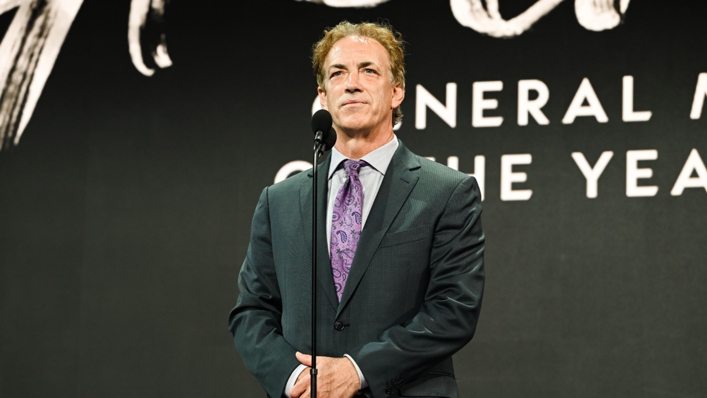 Joe Sakic has been promoted to president of hockey operations by the Colorado Avalanche just over two weeks after he helped build the team that captured its first Stanley Cup since 2001.
The move was officially announced on Monday, along with assistant general manager Chris MacFarland moving into Sakic's former position as Avalanche GM.
Sakic had recently been awarded the 2021-22 Jim Gregory General Manager of the Year Award and became the first person in NHL history to win a Stanley Cup as a GM and a captain for the same organisation after leading the Avs to titles in 1996 and 2001.
The 53-year-old Sakic retired from playing in 2009, and had served as Colorado's executive vice president and GM for the past nine seasons.
Under his direction, Colorado vaulted from a last-place finish in the 2016-17 season to Stanley Cup champions in just five years, becoming the fifth team in the expansion era (1967-68) to accomplish such a turnaround.
With 56 victories in the regular season – 34 more than five seasons ago – the Avs established a franchise record for wins.
After recording 16 more playoff victories en route to raising the Cup, Colorado's 72 combined wins matched the NHL record set by the 1976-77 Montreal Canadiens and equalled by the 1983-84 Edmonton Oilers and 1995-96 Detroit Red Wings.
The 52-year-old MacFarland spent the last seven seasons as assistant GM for the Avs, and his name had been recently linked to other GM jobs with other franchises.
Sakic and MacFarland will turn their attention to constructing a roster this offseason in a bid to repeat as champions.