Turpin appointed as Champions League final referee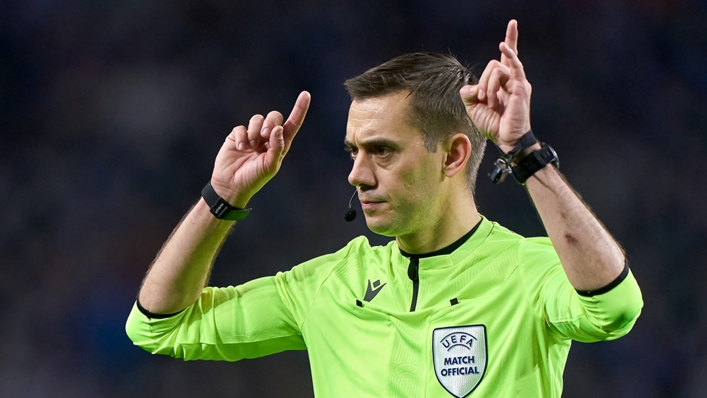 The Champions League final between Real Madrid and Liverpool will be refereed by Clement Turpin.
Liverpool overcame Villarreal in the semi-finals, while Madrid edged past Manchester City in dramatic fashion to reach the showpiece of UEFA's flagship club competition in Paris on May 28.
Turpin, who has been an international referee since 2010, will officiate his first Champions League final.
The Frenchman previously served as fourth official in the 2018 showpiece in Kyiv, where Madrid defeated Liverpool 3-1.
Turpin, who refereed last season's Europa League final in which Villarreal defeated Manchester United on penalties, will be joined by compatriots Nicolas Danos and Cyril Gringore as his assistants.
Continuing with the French theme, Benoit Bastien will be fourth official and Jerome Brisard will lead the VAR team, which also includes Frenchman Willy Delajod and two Italians, Massimiliano Irrati and Filippo Meli.
In the Europa League final between Rangers and Eintracht Frankfurt in Seville on May 18, Slovenian Slavko Vincic will be the man in the middle with compatriots Tomaz Klancnik and Andraz Kovacic on the line.
Meanwhile, Romanian Istvan Kovacs will take charge of his first UEFA club competition final when he officiates the Europa Conference League final, which sees Roma face Feyenoord at Arena Kombtare in Albania on May 25.
Kovacs will be joined by fellow countrymen Vasile Florin Marinescu and Mihai-Ovidiu Artene.
Tags