Billam-Smith on top of the world after claiming WBO title from Okolie
PA Sport staff
Press Association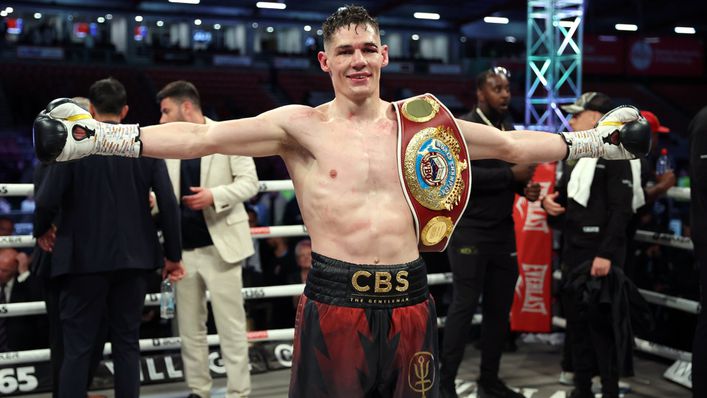 Chris Billam-Smith defeated Lawrence Okolie by majority decision to win the WBO world cruiserweight title in Bournemouth.
With one judge surprisingly scoring the bout 112-112, Billam-Smith dropped to his knees in tears after the other two gave it 116-107 and 115-108 in his favour — much to the delight of his home crowd at the Vitality Stadium.
The delighted new champ, 32, said: "I'll never top this, I don't think. There were a lot of things I didn't think I'd top but this was crazy.
"This was the greatest night of my career. Thank you everyone, you've helped me achieve my dream."
He added: "I have no idea what's just happened. My whole life has gone so quick and come to this moment, it's just perfect.
"Against a great champion and a close friend in Lawrence, who has never looked close to getting beaten, he's given me a very hard 12 rounds.
"I believe I did enough to win it, I believe the scorecards show that.
"I was sick in bed all week, I didn't eat from Tuesday to Thursday. I managed to put on a brave face.
"I just want to dedicate this to my mum, who has breast cancer. Mum, this is for you, I love you so much."
Billam-Smith had to pace himself as he weathered an early storm from Okolie, being forced to the ropes several times.
But he caught Okolie with a huge left-hander in the fourth round, sending the champion to the floor for the first time in his career.
That was a big momentum changer and Okolie was stumbling again in the sixth as he faced warnings for excessive holding.
Okolie tried to get back into it with a more aggressive approach in the eighth but was on his knees in the ninth and the 11th as Billam-Smith piled on the pressure.
As the bell went at the end of the 12th, Billam-Smith raised his arms in celebration before "And the new..." bellowed out around the stadium.
Okolie, 30, said: "He was doing a lot of good stuff and got a good knockdown, which changed the momentum.
"I trained really hard because I know what Chris is made of. This is his night. I might be down but I'm definitely not out.
"This was Chris at his very best. I can adapt to a loss, I'll be back again."