Tammy Abraham has started just three Premier League games under Thomas Tuchel — and it has now been almost two months since the England striker took to the field in Chelsea colours.
Cast aside by his new manager following the 1-1 draw with Southampton in February, it remains to be seen whether his days at Stamford Bridge are numbered.
Chelsea are back in Seville tonight looking to successfully navigate the second leg of their Champions League quarter-final with Porto after winning 2-0 in the same city last week.
It is unlikely that Abraham, 23, will feature — but does he have a future at Stamford Bridge or should he cut his losses and move on to pastures new this summer?
A different story
Asked about the decision to drop Abraham, Tuchel said: "I can only judge what I see. I saw a bright young man in front of me.
"I saw a guy who is self-confident, who has a lot of talent. But it cannot be that in a period of such good results that suddenly the guys who don't play are the winners.
"This is not logical to me. He was for some weeks not available, so is it now the moment to do crazy stuff and try things?
"If you just look at the data, you will say, 'OK, he's the top scorer'. If you look at the data since we are here, it will maybe tell you a different story."
Diminishing returns
Tuchel is right. Abraham has only scored once — in a 1-0 FA Cup win at Barnsley in February — since the German's appointment. But he has been limited to five appearances, starting just twice.
Instead, Timo Werner, Olivier Giroud and, most recently, Kai Havertz have been preferred up front.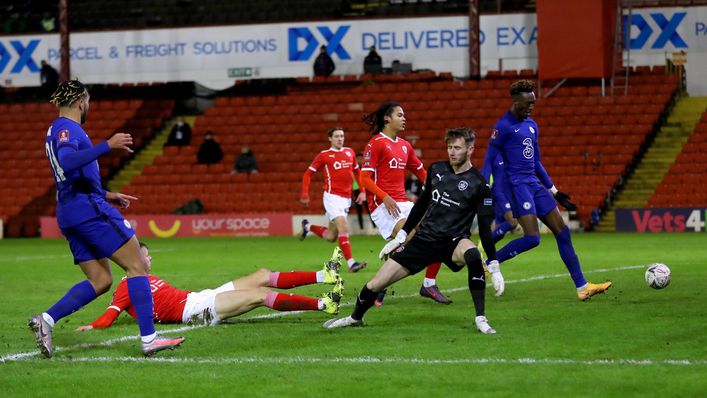 There is no doubt Abraham proved effective under Frank Lampard and looked set to push for a place in the England squad for the delayed Euro 2020 this summer.
An average of 0.44 big chances scored per 90 minutes this season is bettered by just 10 other Premier League players, while a rate of 0.53 goals per 90 is undoubtedly impressive.
Tuchel unconvinced
The numbers alone have not been enough to convince Tuchel.
He is a self-assured, decisive coach and if his mind is made up on Abraham it could be a difficult road back into the first team.
When discussing the forward, the Blues boss said: "Tammy had a bit of a rough time. He was twice substituted for tactical reasons at half-time.
"He could not have the impact he demands from himself and we wish from him."
England future
By now, Abraham's chances of bieng involved at the European Championship are almost non-existent.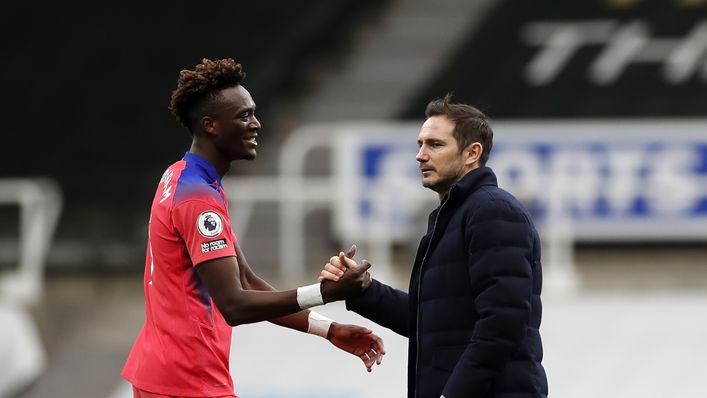 That is not to say he has no future as an England international.
If he can build on his promise under Lampard — top scoring with 18 goals in all competitions last term — there is undoubted potential there.
But the final weeks of the season will be crucial.
If Abraham remains unable to convince Tuchel that he is worthy of an opportunity, a move elsewhere may become an increasingly attractive prospect.
A key period
The current situation is far from ideal. Abraham had been building something at Chelsea, has a good rapport with the fans and an identity as the club's leading man.
He cannot afford, nor will he want, to sit around as a bit-part player after establishing a name for himself at the Bridge.
For now, the six-cap England ace has some thinking to do. The Lampard era ended in style for Abraham with a clinical hat-trick in a 3-1 FA Cup win over Luton in January.
By contrast, Tuchel's reign has started in much more concerning fashion for Chelsea's homegrown No9.