Havertz says Chelsea are drawing strength from Tuchel guidance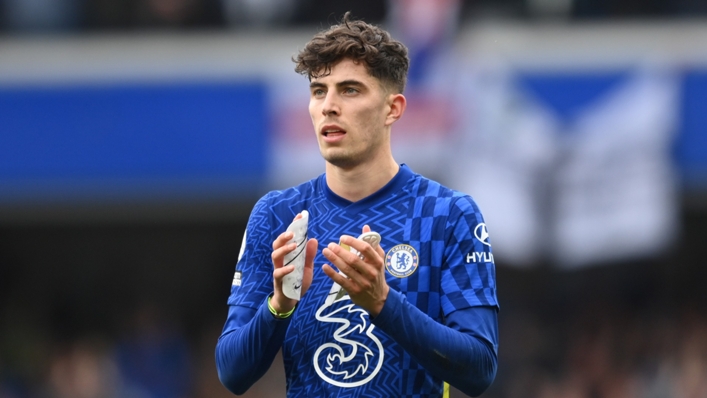 Kai Havertz says Chelsea stars are drawing strength from coach Thomas Tuchel amid uncertainty over the club's future.
The Blues are in the midst of a takeover process after Roman Abramovich put the club up for sale, amid sanctions imposed on him by the UK government during the Ukraine-Russia crisis.
Several interested parties, including bids fronted by Chicago Cubs owners the Ricketts family and a consortium fronted by Todd Boehly, remain in the mix to become the new owners.
This has seen Chelsea face unexpected uncertainty, including a cap on away travel spending and a ban on signing players to new contracts.
Through it all, however, manager Tuchel has remained a central figure for the Chelsea squad, and Germany international Havertz says the players look to him for guidance.
"Many people in our club and its environment draw strength from what Thomas Tuchel says," Havertz told Die Welt.
"It's remarkable how he and the whole staff are dealing with the current situation.
"We're all trying to concentrate on the games, we can't influence everything else.
"The priority for us now is that the war is stopped and that there is finally peace in Ukraine again."
Chelsea will be back in action on April 2, when they welcome Brentford to Stamford Bridge.
Havertz and Blues team-mate Timo Werner scored for Germany in their 2-0 friendly win over Israel on Saturday.
Tags