VIDEO
Potter insists Sterling can wing it if needed after Dinamo strike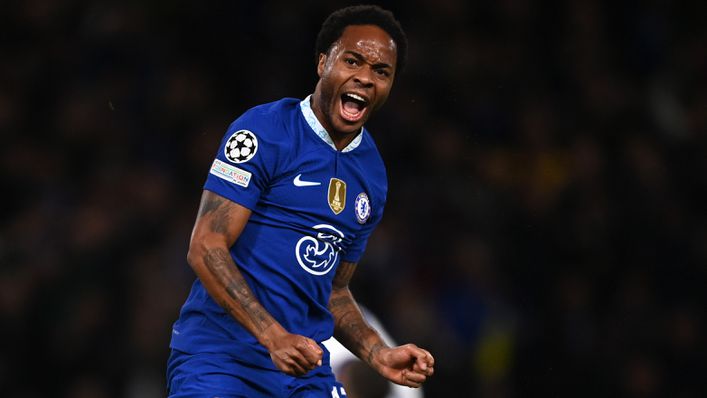 Chelsea manager Graham Potter defended his deployment of Raheem Sterling at wing-back in recent matches after the Blues forward scored from a more advanced role in the win over Dinamo Zagreb.
The England star was signed for £50million over the summer and began the season up front under Thomas Tuchel but has been asked to play in an unfamiliar position under the German's replacement.
Sterling, 27, looked far more comfortable last night as he joined Pierre-Emerick Aubameyang and Kai Havertz in a front three with Potter insisting his hand had been forced by injuries and a busy fixture list.
He said: "We have just had an incredibly challenging October.
"We have come in and we faced one point in two matches in the Champions League. We were in a situation where we had to try and get results.
"We lost key players in terms of Wesley Fofana and Reece James and there is always a little bit of stability that is affected when that happens.
"So a game every two or three days, it's not straightforward to find the right solutions but in the end we have one defeat, I think in 11.
"I think yesterday we talked about pressure. That is the life. That is the life we have. Everyone had to try their best.
"I'm happy for Raheem that he scored. Nobody is doubting his quality here that is for sure."
Sterling scored three times in his first five games for Chelsea but has managed just two since — including one against FC Salzburg in his first outing as a left wing-back.
Asked by LiveScore about Sterling's role in the side, Potter added: "We've tried to play him as high and as wide as we can.
"I know there is a lot of talk about [him] being a wing-back. I played as a wing-back and I can assure you that Raheem has never played as a wing-back.
"He's never been asked to play and defend in the back five or back four even. His responsibility has always been against the full-back, but obviously playing with a back four behind him probably helped.
"Tonight he played a little bit higher, little bit wider and it's nice for him to score because he's been working hard for the team. The team has to function well for individuals to do well."
Denis the Menace
Chelsea fell behind to a Bruno Petkovic header before Sterling pulled them level and Denis Zakaria bagged the winner on his belated debut having joined on loan from Juventus over the summer.
Asked if he expected to be on the field sooner, the Swiss midfielder said: "I was a little surprised but it's a new coach and I have to accept it. I will always be ready to play.
"It's an amazing feeling to play in front of these fans. I'm really happy and proud about the goal and I hope it will not be the last.
"I hope to play more but the coach will have to decide that. I will train as always and give my best."
Chelsea host in-form Arsenal on Sunday and both Sterling and Zakaria will hope to be involved as this month's World Cup fast approaches.
Tags