Cease's White Sox beat Verlander's Astros in star-studded pitching match-up
Liam Phillips
Stats Perform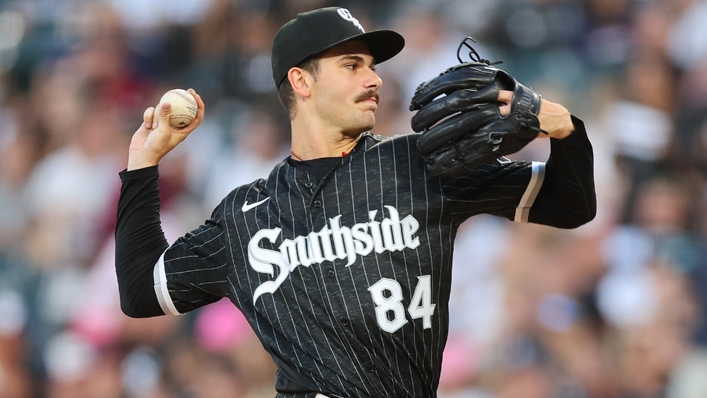 In one of the most anticipated pitching duels of the season, the top-two American League Cy Young Award favourites went head-to-head as Dylan Cease's Chicago White Sox beat Justin Verlander's Houston Astros 4-3 on Tuesday.
The White Sox struck first in the second inning as they were able to rattle off four hits, with Josh Harrison's infield single driving in the first run of the game.
Houston were quick in their response, jumping ahead 2-1 an inning later after back-to-back doubles from Alex Bregman and Kyle Tucker, and after a couple of scoreless innings, Astros star Jose Altuve made it 3-1 with the game's only home run to lead off the fifth frame.
Cease departed after the fifth inning, finishing with three earned runs from six hits and three walks, striking out four in what was not his best showing.
Verlander was the sharper of the two stars early, conceding just one run through six complete innings, but the Astros were punished for sending him back out for the seventh as he gave up a two-run double to pinch-hitter Gavin Sheets, tying the game at 3-3.
In the eighth frame, after a walk to Eloy Jimenez and a single to Jose Abreu, Yoan Moncada came through with an RBI base hit to grab the decisive lead, with Australian closer Liam Hendriks shutting the door for his 27th save of the season.
Out of the entire league, Verlander owns the second-best ERA at 1.95, while Cease is third at 2.09. Both trail Miami Marlins ace Sandy Alcantara (1.92).
Brewers beat the Dodgers in walk-off fashion
There were fireworks in the Milwaukee Brewers' 5-4 extra-innings win against the Los Angeles Dodgers, with all six runs scored in regulation coming via home runs before a walk-off hit from Victor Caratini.
Brewers Willy Adames and Christian Yelich went deep, while Joey Gallo, Mookie Betts and Chris Taylor all hit solo shots for the Dodgers to have things tied at 3-3 after nine innings.
After a scoreless 10th frame, Justin Turner was able to drive in a run to give the Dodgers a 4-3 lead, but closing pitcher Craig Kimbrel was not able to finish things off on the mound, giving up a hit and a walk to load the bases, setting up Caratini for the game-winning knock.
Ray strikes out 10 in Mariners win
Reigning AL MVP Shohei Ohtani and heavy favourite for AL Rookie of the Year Julio Rodriguez combined for six hits as the Seattle Mariners ran away late to beat the Los Angeles Angels 8-2.
Mariners starting pitcher and reigning Cy Young Award winner Robbie Ray looked back to his best after an inconsistent start to the season, striking out 10 batters while giving up two runs in six innings.
Rodriguez, who made waves as he approached record-breaking numbers in last month's Home Run Derby, finished three-for-five at the plate with a home run, while Ohtani was three-for-four, including a triple, after striking out eight batters on the mound yesterday.