Cavani's ankle 'not right' two weeks before World Cup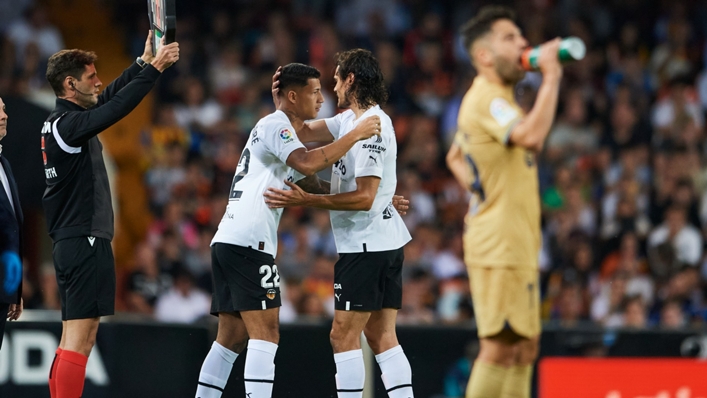 Edinson Cavani is set to miss Valencia's match against Real Sociedad on Sunday as he battles an ankle injury just two weeks out from the World Cup.
The Uruguay forward joined Valencia at the start of this season after his Manchester United contract expired and has scored four goals in seven LaLiga games.
However, the 35-year-old's hopes of having an impact at his fourth and likely final World Cup have been hit by a recurring ankle problem.
Valencia have tried to protect Cavani, who has completed 90 minutes only once this season.
But that full shift against Mallorca last month was followed by an early withdrawal against Barcelona, with the striker replaced after just 18 minutes.
Cavani missed training on Saturday, and Valencia coach Gennaro Gattuso accepted it was "difficult" to see how he could face La Real.
"He's not right," Gattuso said. "He has had problems in the ankle for a long time."
Cavani at least has a little time to get fit to feature for Uruguay, whose Qatar 2022 opener is not until November 24 against South Korea.
But Gattuso insisted the player's primary focus was featuring for Valencia, dismissing the idea he was sitting out only due to the spectre of the World Cup.
"I've played three World Cups, none of them in December," the coach said. "I've always been a little scared, but I didn't think about whether I was going to get injured.
"Cavani's problem is his ankle. He's playing with great responsibility, but it's something that he's carried for a long time."
Tags