Cashman says Judge remains priority for Yankees in free agency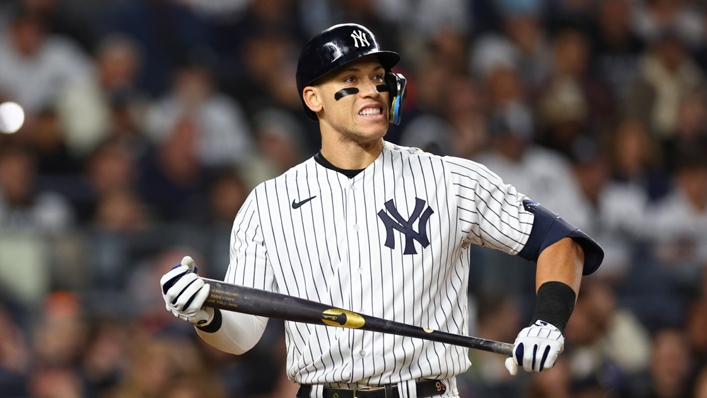 Aaron Judge remains the New York Yankees' top priority in free agency, says general manager Brian Cashman, as they look to tie down the 2022 American League MVP.
The four-time All-Star has spent his entire MLB career at Yankee Stadium, but failed to agree a new long-term deal ahead of last season, instead penning just a short-term contract.
With the 30-year-old out of contract, his options are open after a season that saw him shatter the single-season American League home run record with 62.
Cashman says owner Hal Steinbrenner has met with Judge over his future, and hopes they will be able to convince the outfielder to re-sign with them sooner rather than later.
"We'd love to have our player back," he said. "We would love to continue to call him our player every step of the way as he follows what looks like a career path that will lead him to [Hall of Fame home] Cooperstown.
"I appreciate being in a position to have a conversation with a player of Judge's magnitude The ownership here has allowed us to stay in the game on a big-ticket item.
"That's great. I'm sure there's a lot of teams that would love to have access to a player of his calibre but can't participate because the asks are going to be so immense."
Cashman acknowledged there are risks to waiting on Judge's call, both for whoever may otherwise sign him and how it will shape the Yankees going forward.
But he believes the wait will be worth it if they can bring him back into the fold, adding: "It's not like we've missed time in my opinion.
"I understand the longer things go, the more at risk you are. It's easier if we are driving, but we're not driving it."
Tags