Caserio cites 'philosophical differences' after Texans part company with Culley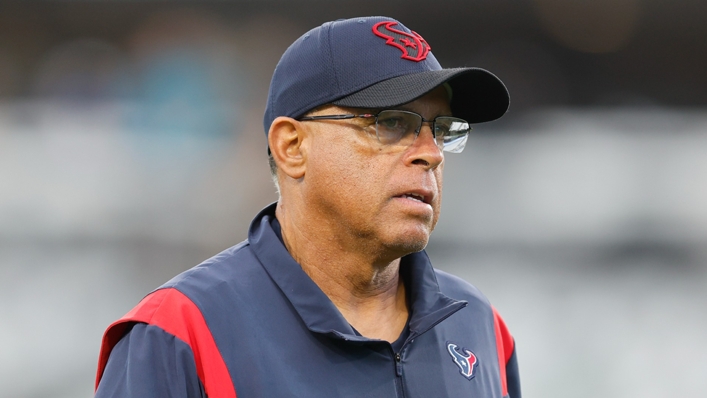 Philosophical differences were behind the Houston Texans' decision to part with head coach David Culley after one season with the team, according to general manager Nick Caserio.
The Texans ended a disappointing campaign 4-13, and offensive coordinator Tim Kelly has also departed after eight years with the franchise, which finished third in the AFC South for a second consecutive season.
The Texans ended their season with a 28-25 loss to the Tennessee Titans, leading a late fightback against their rivals after finding themselves 21-0 down at the halfway point.
Caserio, who has been in the GM post for just a year, released a statement explaining the decision to relieve both Culley and Kelly of their duties, with the Texans ending the season ranked last in the NFL for total offense, and Culley having reportedly resisted attempts to make changes to his offensive staff.
"Earlier today, I met with David Culley and Tim Kelly to inform them we will be moving in a different direction with the head coach and offensive coordinator positions," the statement read. "I came to this difficult but necessary decision after reviewing our football operations.
"While a change after one season is unusual, we had philosophical differences over the long-term direction and vision for our program moving forward.
"We appreciate coach Culley for helping us navigate through a difficult season, but it is my responsibility to make decisions that I feel are best for our organisation.
"The search for the next coach of the Houston Texans will begin immediately."
Culley also released a statement following his dismissal, expressing disappointment with the decision, but acknowledging that results hadn't been good enough.
"I loved every minute of being the head coach of the Houston Texans. I appreciate the players and coaches for staying the course with me through the ups and downs of our season," Culley said.
"I'm disappointed we didn't win more games, and that I won't have a chance to improve with the lessons I've learned, but I understand that this is a bottom-line business and I didn't do enough."
The Texans have made six appearances in the NFL playoffs, with their last postseason run coming in 2019, and are now seeking a third head coach in as many years.