EXCLUSIVE
Carney ranks Hayes alongside managerial greats Fergie and Wenger
Mitchell Fretton
LiveScore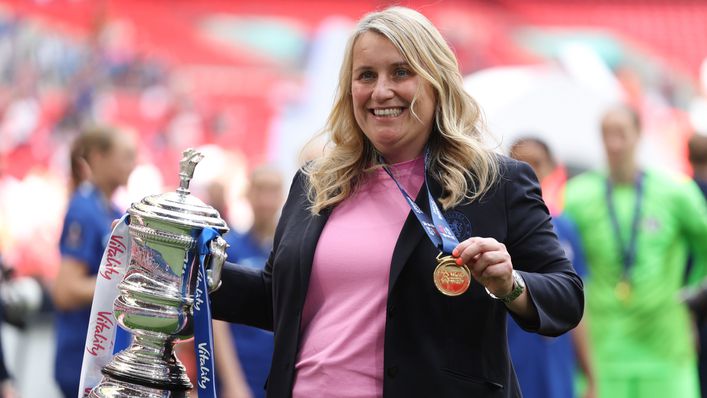 Karen Carney believes Emma Hayes' winning culture at Chelsea is comparable to the success enjoyed by Sir Alex Ferguson and Arsene Wenger.
Hayes, 46, has turned the Blues into English football's dominant force during the last decade, winning both the Women's Super League and FA Cup five times.
Her side are currently two points clear of Manchester United as they battle to secure yet another WSL title.
And former England midfielder Carney, who finished her pro career at Chelsea, told LiveScore: "Trophies matter. You can't knock her credentials.
"She's done unbelievable things by creating a winning culture and winning mentality.
"Their culture's been in place for quite a while. It's like a steam train, similar to United when Sir Alex was there or Arsenal with Wenger — you know what you're going to get.
"She constantly brings in the pieces of the puzzle to keep that train going and that's not easy because you've got to be motivated to do that."
Making a Marc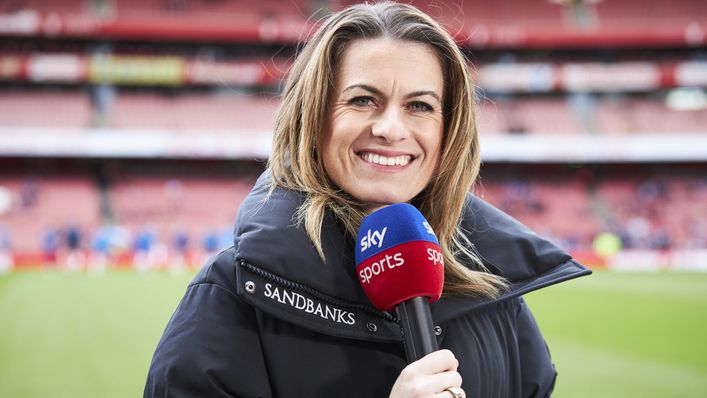 Sky Sports pundit Carney, 35, is also impressed by the work of Marc Skinner, who has transformed United into title contenders.
She said: "They have been unbelievable this season. I see a little synergy with the Arsenal men's team. People, including myself, didn't have them in the top three.
"Last season, they scored 45 goals and were quite a way off. They had not beaten a top-three team in Manchester City, Chelsea or Arsenal, which was a hurdle they had to get across.
"So to get to the FA Cup final for the first time in the club's history and almost securing Champions League football is something that at the start of the season they would have taken.
"They've got to go and give him [Skinner] the marquee players he needs to have a real good shot at competing against the likes of Chelsea and to push in the Champions League [next season]."
Clash of styles
Carney, who spent four seasons with the Blues between 2015 and 2019, believes her old club's style of play is different to United, who dominated the ball in all three of their clashes this season.
On the contrasting philosophies, she said: "It's like fashion. Everyone has different styles, nobody's right or wrong.
"With Chelsea, they have fantastic transitioning players. United are still building. The next part is to get results with that style and that will come in time.
"It's difficult when you come up against a Chelsea team that have had the same culture and manager for quite a while and a style that has really suited them."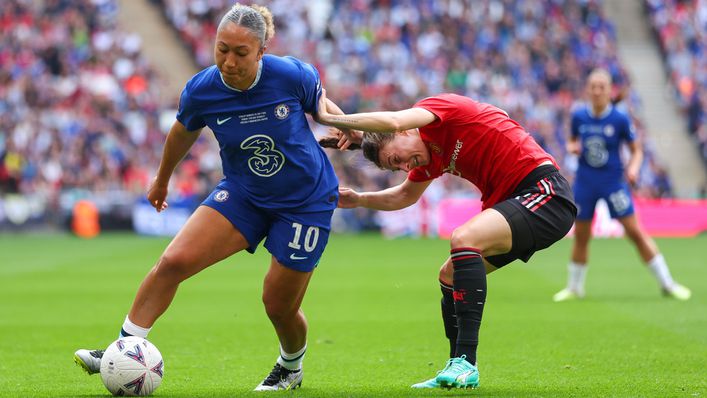 Summer expectations
Once the WSL title race is over, the division's stars will look forward to this summer's World Cup in Australia and New Zealand.
The Lionesses have been dealt numerous injury blows but Carney — who earned 144 caps for her country — believes they can still progress to the latter stages.
She added: "The players we've lost are top, top players but it gives an opportunity for others to step up.
"We've got a tough manager who can manage expectations and pressures and take them off the players so they can go and do their job.
"We might not have as many attacking chances as we did in the Euros but there's no reason why we cannot do it."
Watch the final games of a dramatic WSL title race live on Sky Sports Main Event, Sky Sports Football, Sky Showcase and NOW.
Tags