Correa finally signs with Twins after two collapsed moves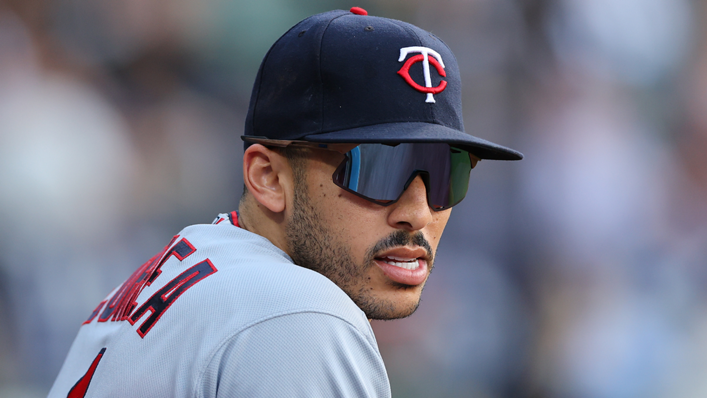 The Minnesota Twins have finalised their contract agreement with Carlos Correa, ending a month-long saga in which the star shortstop reached deals with two other teams that were held up due to medical concerns.
Minnesota announced on Wednesday that Correa has passed a physical, and the team scheduled a press conference for 12:30 p.m. ET to formally announce the re-signing.
MLB.com reports the contract to be for six years and $200 million and includes four vesting option years that can make the deal worth an additional $70 million.
Correa exercised an opt-out clause in the three-year, $105 million contract he signed with Minnesota last March and originally agreed to a 13-year, $350 million contract with the San Francisco Giants on December 13. The Giants pulled out of the agreement a week later, however, over concerns about an ankle injury Correa sustained in 2014.
The 28-year-old then reached a 12-year, $315 million agreement with the New York Mets, who also raised concerns about Correa's surgically repaired ankle following a physical exam and attempted to revise language in his contract.
Correa's agent, Scott Boras, restarted talks with other teams last week as the impasse with the Mets remained, which allowed the Twins to re-enter the picture and ultimately work out the largest free-agent contract in team history.
In 136 games for the Twins in 2022, Correa hit .291 with 22 home runs and 64 RBIs with 70 runs scored.
The two-time All-Star and 2021 Gold Glove winner spent his first seven MLB seasons with the Houston Astros after being picked first overall in the 2012 draft and was named the 2015 American League Rookie of the Year.
A career .279 hitter and key contributor to Houston's 2017 World Series championship team, Correa has 155 home runs and 553 RBIs in 888 games.
Tags