Canadiens fear goaltender Price could miss entire season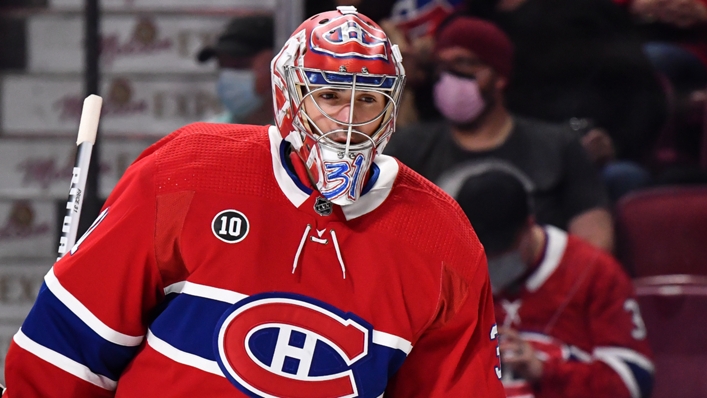 Montreal Canadiens goaltender Carey Price was limited to five games last season, and it is looking like he may not be able to even match that total this upcoming season.
Price, 35, underwent knee surgery last summer and sought help from the NHLPA/NHL player assistance program in October for substance abuse.
Canadiens general manager Kent Hughes said the news about Price's knee is "discouraging" and that the veteran goalie may not play this season.
"The news about Carey's knee is pretty discouraging in the sense that there hasn't been any improvement throughout the rehab process," Hughes said. "All last season it obviously continued to create problems for him. This summer he went through the process of a shot to the knee, seeing if that would help. It did not.
"At this point, we don't expect Carey to be available for the start of the season, quite frankly I don't know if there's a path for Carey to return this season through the rehab process."
Hughes said that Price will likely require surgery in order to play again, and that rehab work alone won't be enough. Hughes expects to have further information on Price's playing status next month.
Price made his season debut on April 15, 2022 and lost his first four starts before finishing the season 1-4-0 with a 3.63 goals-against average.
He is the Canadiens' all-time wins leader with 361 and ranks third with 49 shutouts.
Tags