Campbell calls for transgender community to have a say on swimming future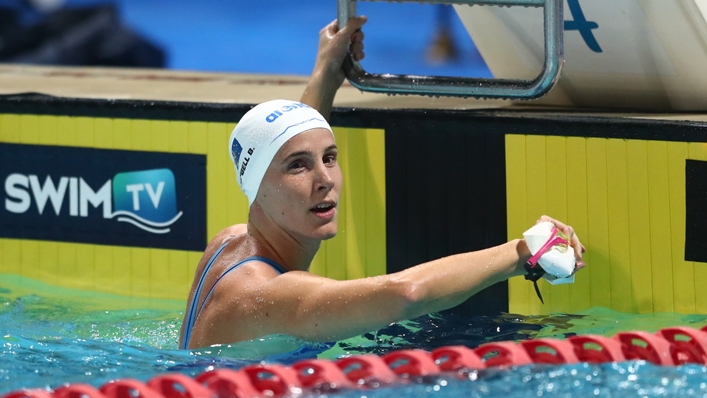 Olympic swimming gold medallist Bronte Campbell says any work on the sport's new open category should require talks with the "unbelievably marginalised" transgender community.
World governing body FINA last month announced the banning of all transgender women from elite female competition, if they have experienced any stage of male puberty.
The authority has received praise from long-time campaigners and strong criticism from LGBT advocacy groups for its decision, while World Athletics president Sebastian Coe said the swimming body was acting in its best interest.
Campbell, who won freestyle relay gold medals with Australia at Rio 2016 and Tokyo 2020, says any discussion over the introduction of an open category requires discussion with those who will be affected by the decision.
"I think it's important to look at all options," she said, quoted by the Australian Associated Press. "It's something you have to engage with the transgender community on. You have to figure out what they want to do in this situation.
"It's not for us to sit back and make up things without talking to the appropriate people."
Campbell's sister and fellow Olympic gold medallist Cate previously stated the gender inclusion policy would preserve the "fairness" of the sport.
Bronte Campbell added: "It's a really complicated issue. You're talking about a community that has been so unbelievably marginalised over the years and still faces that.
"So it's important to make sure that we're doing something to protect those people as well. Everyone's going to get past that next hurdle before they start thinking and engaging with it."