Busquets unswayed by De la Fuente plea to postpone Spain retirement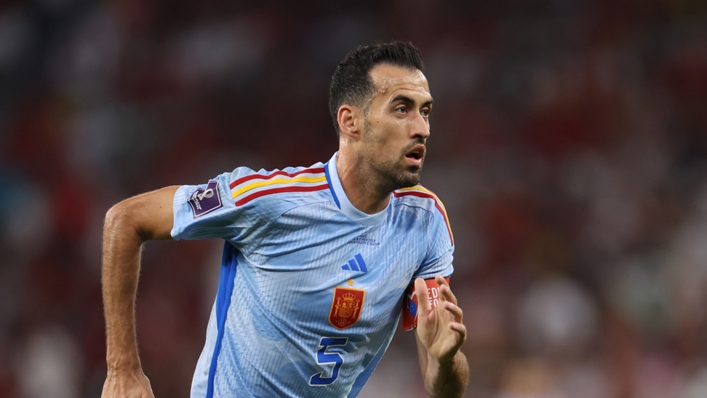 Luis de la Fuente tried to convince Sergio Busquets to postpone his international retirement, but the new Spain head coach will respect the veteran's call.
The 34-year-old called time on his career with La Roja following their World Cup exit to Morocco in the last 16, departing with 143 caps and two goals to his name.
Busquets' announcement came following the news De la Fuente would succeed Luis Enrique in charge of the national set-up, after their under-performance at Qatar 2022.
The new head coach has now revealed he sought to convince the Barcelona stalwart to reverse his decision, and acknowledged he will miss his experience as he takes charge.
"It's a shame that, at international level, he wants to close the book, but I can only respect him," he said.
"He is one of the most important players in Spanish football, because of what he has achieved on the field.
"I had the privilege of receiving a call yesterday in which he informed me that he had made that decision.
"I tried to convince him otherwise, but he is a man with clear ideas and he has made his call.
"But football continues, and we will have to think about the future. There are players who have already occupied that position, like Rodri.
"We are following other players and surely there are those who will have their chance. There is still time until March to see the evolution of the players."
De la Fuente will take charge of his first matches as Spain coach in a pair of Euro 2024 qualifiers against Norway and Scotland in three months' time.
Tags