Buccaneers QB Brady brushes off ring finger injury concern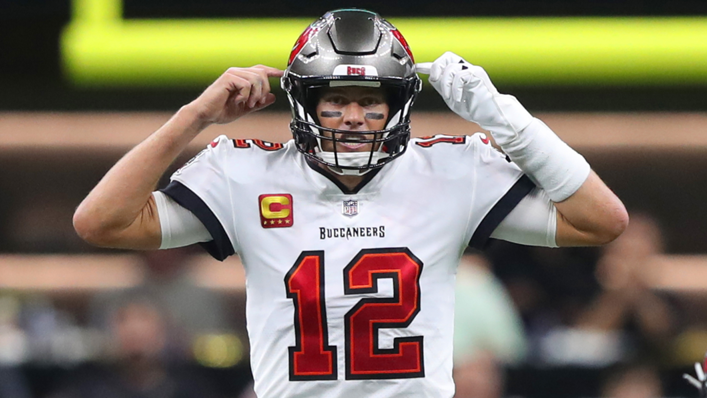 Tom Brady has brushed off concerns about an injury to the ring finger of his throwing hand despite the Tampa Bay Buccaneers quarterback appearing in discomfort at practice on Thursday.
The 45-year-old has had a slow start in the first two games of the season, throwing for fewer than 225 yards in back-to-back games for the first time since Week 14 and 15 of the 2019 season.
Brady has thrown two touchdown passes for 402 yards with a 59 per cent completion rate, but despite that the Bucs have a winning record at 2-0, largely due to their defense.
The seven-time Super Bowl winner revealed earlier this week he had injured his right ring finger in Sunday's 20-10 win over the New Orleans Saints.
Brady appeared in discomfort at practice on Thursday, too, but downplayed any issue ahead of Sunday's game against the Green Bay Packers.
"Great. I feel great," Brady told reporters with a hint of sarcasm. "It's football season."
Brady was not named on the Buccaneers' injury report earlier this week.
He had told the 'Let's Go!' Podcast on Monday: "I banged it up pretty good, but it didn't affect me at all in the game. It's just going to be sore throughout the week. But it's one of those bumps and bruises that comes along with playing.
"Different things – you get hit and you get kicked and you get kneed – all these things that come up. It's demolition derby out there.
"It's who can recover fast enough in order to put yourself in position to practice, prepare and then go play the next week, so lots of bumps and bruises to take care of over the season."