Purdy set for six-month lay-off after torn UCL in NFC Championship Game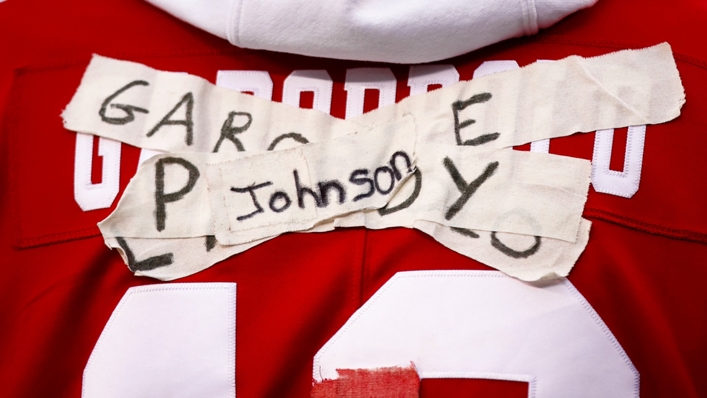 The injury Brock Purdy sustained in the San Francisco 49ers' NFC Championship Game defeat is set to sideline him for six months, according to reports.
Breakout rookie star Purdy – the final pick in the 2022 NFL Draft – was injured on the 49ers' first drive of their big 31-7 loss to the Philadelphia Eagles.
A strip sack from Haason Reddick saw Purdy's right throwing elbow injured, significantly damaging the 49ers' chances of advancing in Philadelphia.
Backup Josh Johnson then suffered a concussion, meaning Purdy eventually returned to the game but was reluctant to throw the ball.
NFL Network reported on Monday that Purdy's UCL in his elbow had been completely torn and he would undergo surgery, potentially for a repair, rather than a reconstruction.
ESPN said no decision had yet been made on surgery ahead of Purdy receiving second opinions, but the team were recommending the procedure.
The injury will see Purdy out for around six months, although that could mean he returns in time for training camp ahead of the 2023 season.
The 49ers lost Trey Lance and Jimmy Garoppolo to injuries before Purdy was thrown in and led the team to the brink of the Super Bowl.
The severity of this setback suggests the team will face another offseason of uncertainty at the sport's most important position.
Tags