Brady retires: The stunning numbers behind a record-breaking career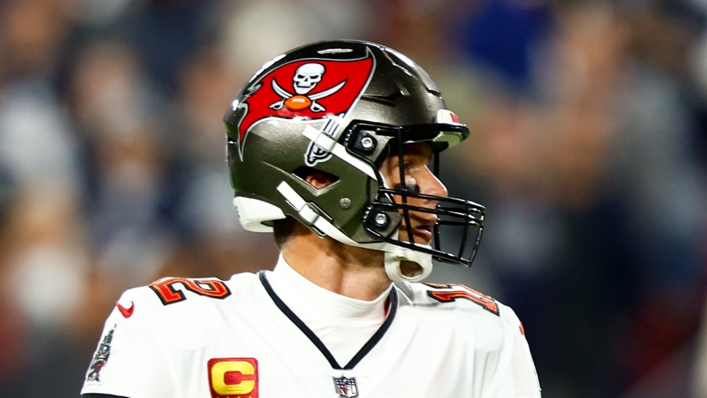 Tom Brady has called time on his NFL career after 23 seasons, at the age of 45.
The Tampa Bay Buccaneers quarterback officially announced his decision on Wednesday, following speculation on whether he would continue.
It means Brady's final game in the sport was the 31-14 defeat to the Dallas Cowboys in the Wild Card round, which followed a year where Brady had the first losing season of his career.
Despite a disappointing year for the franchise, Brady finished with the most completions (490) and the third-most passing yards (4,694) on the year.
Brady's legacy has long been unmatched but will not now be added to, as he watches the 2023 season from his sofa.
There is little prospect of any other QB coming close in the near future, however, as we examine the stunning numbers behind his record-breaking career.
Brady's seven Super Bowls counted for more than any other statistic ever could, but there was still intrigue around his battle with Drew Brees for a number of all-time passing marks.
Brees was drafted by the San Diego Chargers the year after Brady was selected by the New England Patriots, forever pitting the pair against one another.
But the long-time New Orleans Saints QB did not quite have Brady's longevity, retiring two years earlier, and allowed the gap between the two men's achievements to widen.
Brady leads the NFL with 89,214 passing yards, ahead of the second-placed Brees and his 80,358.
In terms of touchdown passes, it is a similar story. Brady's 649 top the charts, with Brees his nearest challenger on 571.
Brady's 50 TD passes in the 2007 is behind only Peyton Manning (55 in 2013) for the most in a single season, with Brees' highest total being 46.
There is an enduring debate over whether wins are a quarterback statistic, but one would have a hard time arguing otherwise in Brady's case. Even after benefiting from Bill Belichick's coaching for 20 years, the veteran headed to Tampa and won right away.
Brady finishes with 251 QB wins, meaning an incredible margin to second-placed pair Peyton Manning and Brett Favre on 186.
In fact, Brady has 71 wins in the month of December alone. In terms of a single month, Favre is next, with 52 wins also in December.
Of course, Brady has kept winning as each season has extended into the postseason.
He has 35 playoff wins, too many to compare to one rival QB alone. Among all NFL teams excluding Brady's Pats and Bucs, the Baltimore Ravens have won the most playoff games since 2000. They are on 16.
Brady's 2022 performance showed he can continue to perform at the top and presented no signs of slowing.
This was Brady's 20th different season with 3,000 passing yards – clear of Favre's 18 – and his sixth 4,000-yard season just since he turned 40.
Hall of Famers Troy Aikman, Terry Bradshaw, Joe Montana, Joe Namath, Ken Stabler, Staubach and Steve Young combined for three seasons with 4,000 passing yards for their careers.