Brady feels 'great' after leading Bucs past Eagles with thumb injury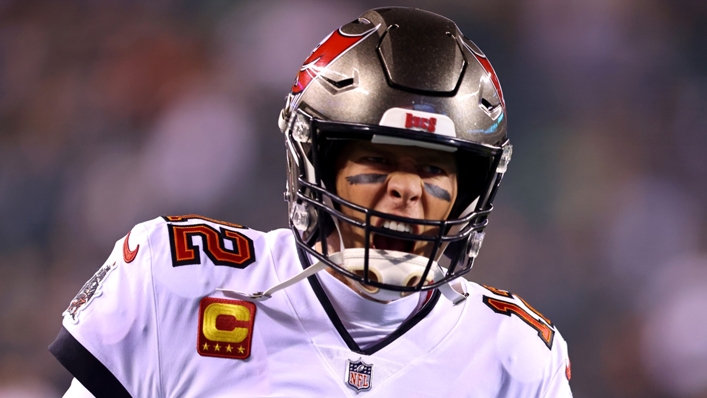 Tom Brady had no problem with his thumb as the superstar quarterback guided the Tampa Bay Buccaneers past the Philadelphia Eagles 28-22 on Thursday.
All eyes had been on Brady pre-game after the seven-time Super Bowl champion hurt his thumb in last week's rout of the Miami Dolphins.
But Brady looked fine on the road in Philadelphia, where the 44-year-old threw two touchdowns as NFL champions the Buccaneers held off the fast-finishing Eagles.
"I feel great, awesome," said Brady, who finished 34 for 42 for 297 yards, two touchdowns and an interception without being sacked.
"It's football season, so I'm just prepared to play football. I feel great, I really do."
It was Brady's 10th career win on three days' rest, breaking a tie with Hall of Famer Peyton Manning for the most by any quarterback since the 1970 merger.
Brady's performance helped the Buccaneers – who lost Richard Sherman to injury in the opening half having played without Rob Gronkowski – win their third straight game as they improved to 5-1 for the season.
It marked just the fifth time in franchise history the Buccaneers have won five of their first six games. In each of the other four – including the 2002 Super Bowl campaign – they went on to make the playoffs.
The Buccaneers had to withstand a rally from the Eagles, who were 28-7 down before fighting back to close within six points of the visitors.
"It was a good win. You know, it's tough to win on the road. Obviously, we didn't play our best, so we gotta get back to work," Brady said.
"We gotta good little break here, use it and get back to work, see if we can get better."