Boxing's Olympic future plunged into fresh doubt after IBA vote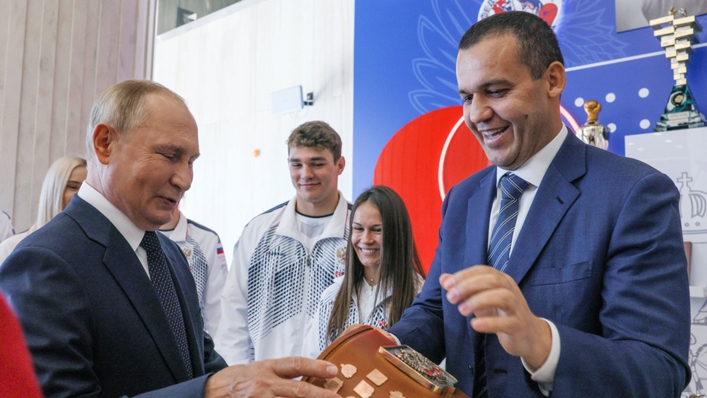 Boxing could lose its place at the Olympic Games after the sport's world governing body for amateurs threw its support behind president Umar Kremlev.
The Russian survived a special congress vote of the International Boxing Association (IBA) over whether a fresh leadership challenge should take place, with delegates in the Armenian capital of Yerevan voting 106 votes to 36 against the idea.
It meant Dutchman Boris van der Vorst was prevented from challenging Kremlev, as he was in May when he was ruled ineligible after being found to have broken campaign rules, in a decision that was later overturned by the Court of Arbitration for Sport.
With boxing having been dropped from the initial list of sports for the 2028 Games in Los Angeles, the latest development appears to signal its likely post-Paris 2024 departure from the Olympic programme.
The International Olympic Committee (IOC) originally suspended its recognition for IBA, under its previous guise of AIBA, in 2019 over a series of varying concerns.
Reacting to Sunday's news, the IOC pointed to "disturbing developments" that would be examined at its next meeting.
Kremlev said after the vote that guarantees him a four-year term: "I thank national federations for their trust. This is the full stop in all governance issues within IBA, congress showed its will clearly in a transparent manner.
"I respect the decision of our national federations and will do everything possible to support them, as well as our athletes and coaches. I want to send a clear message today. IBA is an independent and strong organisation. Our congress has proved today that we are on a right track."
The Kremlev-led IBA said on Friday it had suspended the Ukrainian Boxing Federation, citing "interference of the government in the work of the national federation".
Tags