Celtics head coach Udoka facing 'significant suspension'
Liam Phillips
Stats Perform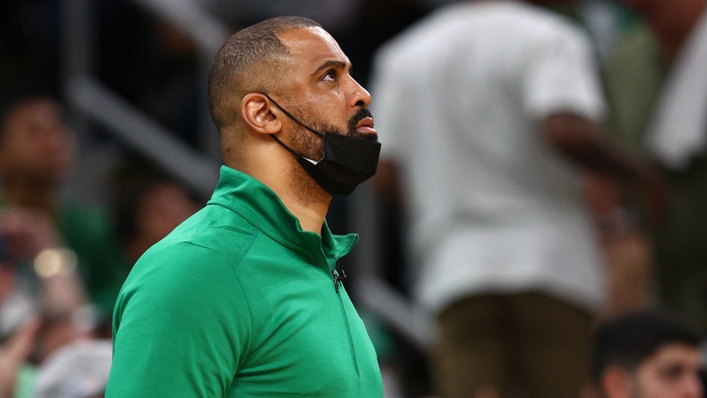 Boston Celtics head coach Ime Udoka is reportedly facing "a significant suspension" for violating "organisational guidelines", according to ESPN's Adrian Wojnarowski.
The report is incredibly vague and lacking in any detail about what exactly Udoka did to warrant a significant internal response from his Celtics bosses, however it does say it is believed he is not in danger of getting fired.
Hours later, The Athletic's Shams Charania added that Udoka had "an improper intimate and consensual relationship with a female member of the team staff", which has been deemed a violation of the Celtics' code of conduct.
After Udoka's top assistant, Will Hardy, was hired as the new head coach of the Utah Jazz, Boston's Joe Mazzulla is the favourite to take over in the interim role.
Udoka, 45, became the fifth rookie head coach in the past 25 years to take his team to the NBA Finals this past season when his Celtics emerged as the best defensive team in the league.
He is also the first rookie head coach to win multiple Game 7s in his first playoff run, taking out both the Miami Heat and the reigning champion Milwaukee Bucks.