LiveScore's Gavin Glicksman pulls together some of the biggest stories from the world of boxing.
Big fights ahead
Kalle Sauerland has told Chris Eubank Jr to get ready for a massive six months.
Eubank, 31, returned to the ring in May with a unanimous points victory over Marcus Morrison.
And the Brighton middleweight is in line for some big fights after joining forces with Sauerland at the beginning of the year.
Speaking to Sky Sports, the promoter said: "Eubank has got a massive, massive second half of this year.
"We're sitting down now to work out the plan for the rest of the year. Is it one more fight, let's say at a domestic level? Do we go straight into the world title fight?
"There are lots of different discussions going on. Expect a big, big announcement in the next week to 10 days, I would say.
"There is definitely world title action this year."
Eubank is reaping the rewards of training under the watchful eye of boxing legend Roy Jones Jr.
IBF title-holder Gennadiy Golovkin remains the WBA interim middleweight champion's top target but Eubank has plenty of options.
Sauerland, head of global boxing at Wasserman, added: "We're very, very excited because him and Jones, it's like the dynamic duo.
"Fantastic combination, fantastic link-up and they're just great fun to work with.
"He's training really, really hard and I think he'll be out late August, early September. That's what we're looking at right now.
"We're meeting later this week to decide what route we go.
"There are two fights left this year and it's a question of what the trainer wants as well, which is something new by the way in the Eubank circle.
"We've got a big board meeting, let's call it that. You don't often have that with boxers, it has a board meeting feel to it and we're looking forward to that. That's the end of this week."
Clarke to lead Team GB's boxers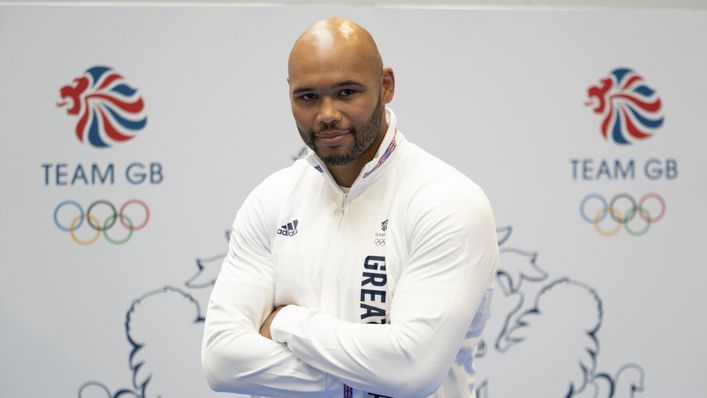 Frazer Clarke will captain Team GB's boxing squad of seven men and four women at the Tokyo Olympics.
The super-heavyweight, 29, said: "I have dedicated the last 10 years to this and earning the right to represent my country at the Olympic Games, so to finally achieve it is an amazing feeling.
"I was able to go to Rio as a sparring partner and it was good to support the team.
"But to compete at the Olympics is something I have always wanted."
Rio 2016 Olympians Galal Yafai and Pat McCormack return for Team GB at flyweight and welterweight respectively.
Peter McGrail, the 2017 European bantamweight champion, and Luke McCormack, twin brother of Pat, will fight in the lightweight division.
European Games light-heavyweight silver medallist Ben Whittaker and 30-year-old heavyweight Cheavon Clarke — who won silver at the 2017 European Championship — complete the men's entrants.
The women's line-up includes 2019 middleweight world champion Lauren Price, 26, who hails from Wales.
Mum-of-three Charley Davison will compete at flyweight while Caroline Dubois — a world and Youth Olympic champion — will box at lightweight.
Karriss Artingstall, the 2019 world championship bronze medallist, completes the women's team and will box in the featherweight division.
Tank is ready to roll
Gervonta Davis cannot wait to lock horns with WBA world super-lightweight champ Mario Barrios on Saturday night.
Davis, 26, has not boxed since stopping Leo Santa Cruz in the sixth round back in October 2020.
And the man known as Tank is keen to pick up where he left off when he faces fellow unbeaten American Barrios in Atlanta.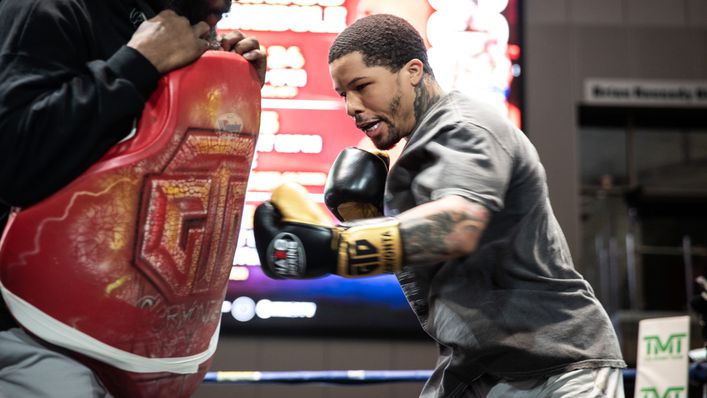 He said: "On paper, this is one of my toughest fights. I'll be ready, hopefully he'll be ready and we'll give the fans what they want to see.
"There is no pressure on me, I am just going out there to do my job. It's just another day at the job for me.
"This is actually the first time I'm fighting at this weight class. Whatever opportunities they give me at 135lb or 140lb, I'll take them."