Beale relishing summer rebuild with Rangers as he looks to challenge Celtic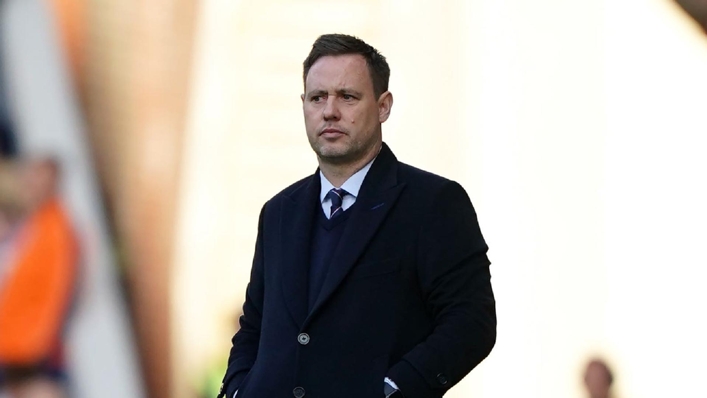 Michael Beale bid "good riddance" to Rangers' trophy-less season as he looked forward to a summer reset before a stiffer challenge to champions Celtic.
Beale took over as Gers boss from Giovanni van Bronckhorst in November but was unable to halt the Hoops' march to the title and they will look to clinch the domestic treble when they take on Championship side Inverness at Hampden Park on June 3.
The former Rangers assistant coach, whose side lost the Viaplay Cup final to Celtic and will be runners-up in the league, has started his squad rebuild with the addition of Norwich midfielder Kieran Dowell on a pre-contract and revealed "there are three of four things we know are there."
Ahead of the final game of the season on Saturday against St Mirren in Paisley, Beale said: "This season is done after tomorrow. Good riddance to this season and we will come back next season and we will give it a right good go.
"I am really excited about pre-season. It is not the easiest thing to do, come into a club in the middle of the season when part of the season has been written. I am glad the summer is upon us.
"I am relishing everything being re-set and giving ourselves an opportunity to have a really strong pre-season, some new players coming in, bringing new energy and enable me to really fully imprint my ideas on the team.
"I am looking forward to a full pre-season, everything being re-set, the league being re-set to zero, and a lot of optimism around what we can achieve."
Asked if he was confident of giving Celtic a much stronger challenge next season after he builds his new squad, the former QPR boss said: "I am. Otherwise I wouldn't be sat here.
"My excitement for this summer is because I see the work we are doing in the background.
"We are very close to what I want and if I get that in I will be very pleased and we will have a very strong pre-season, implement some new things and we will come out of it a much stronger team.
"I think the team will be in an immensely much better place than the team I inherited for sure, because it was different to the team I had left a year before."
Tags