Goretzka claims Bayern are always favourites against Dortmund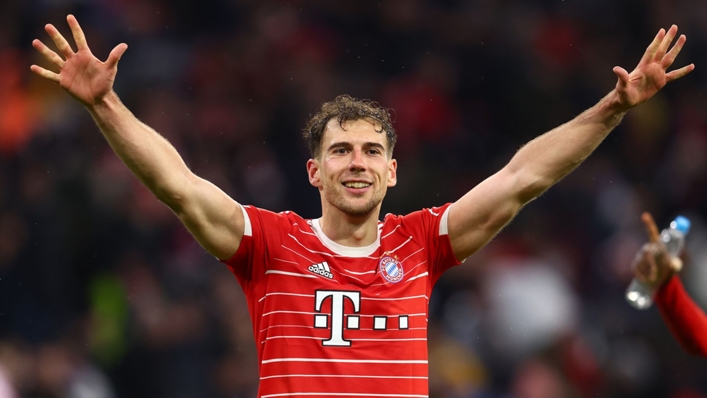 Bayern Munich will always be favourites to beat Borussia Dortmund, with Leon Goretzka suggesting no team can face Die Roten at Allianz Arena and have the upper hand.
The two teams meet in their first game back from the international break in what could be the most decisive encounter of the Bundesliga title race this season.
Dortmund hold a one-point lead over their rivals, who dismissed coach Julian Nagelsmann and replaced him with former Black and Yellow boss Thomas Tuchel last week.
Speaking ahead of the crunch clash though, Goretzka insisted the visitors' advantage in the league table means nothing when they go to Allianz Arena, given the hosts' pedigree.
"We are ready," he told SportBILD. "We want the 11th championship in a row. To quote Kylian Mbappe, we are always favourites.
"When we play at home, there isn't a team we don't go into the game against as favourites. I think [the pressure] is great.
"I really enjoy these games. As a player, you don't want to be part of the team that can break this series [and miss out on another title win]."
Nagelsmann's departure, despite guiding Bayern to the title last term and the Champions League quarter-finals this year, is a gamble for the Bavarian giants.
But in Tuchel, they have a former Champions League-winning coach from his time at Chelsea, and Goretzka hopes he can help retain their Bundesliga crown.
"We all know and appreciate his successes," he added. "[We] have great respect for his achievements and experience."
Tags