Barry's Bayern move held up by potential Champions League tie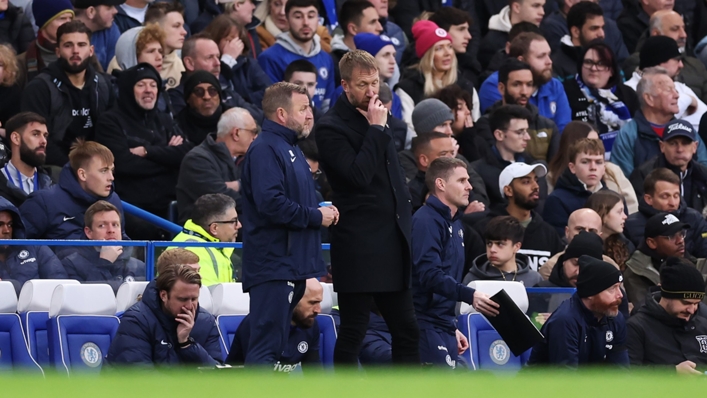 Graham Potter has confirmed Chelsea and Bayern Munich are in talks over assistant coach Anthony Barry.
But a potential switch from London to Munich might well be delayed until a potential Champions League meeting between the sides.
Thomas Tuchel, appointed as Bayern coach following the sacking of Julian Nagelsmann last week, worked with Barry during his time at Stamford Bridge and is keen to add the 36-year-old to his staff.
Barry is away from the Chelsea training ground while negotiations take place but Potter hinted any agreement may be delayed until after a potential semi-final clash in European football's most prestigious competition.
Speaking ahead of his side's clash with Aston Villa, the Blues boss said: "Obviously that delay is something I'm pretty sure is in the conversation for obvious reasons.
"I have spoken to Anthony, he's someone I respect a lot and he's given everything for Chelsea. I understand people have aspirations and it's about respecting that.
"He's away from us for the moment. It's between the clubs, it's not something I get involved in.
"I have huge respect for what he's done, here. He's a fantastic coach and a fantastic person."
Chelsea face reigning champions Real Madrid in the quarters, as they did last season, but could be tasked with a semi-final showdown with former boss Tuchel if Bayern beat Manchester City.
Speaking to reporters in Germany, Tuchel was positive about the move for Barry.
He said: "It's a matter between the clubs. It's still my absolute wish for him to come. The clubs have to reach an agreement. But I'm optimistic."
Tags