Ledley claims Bale can 'definitely do a job' in Premier League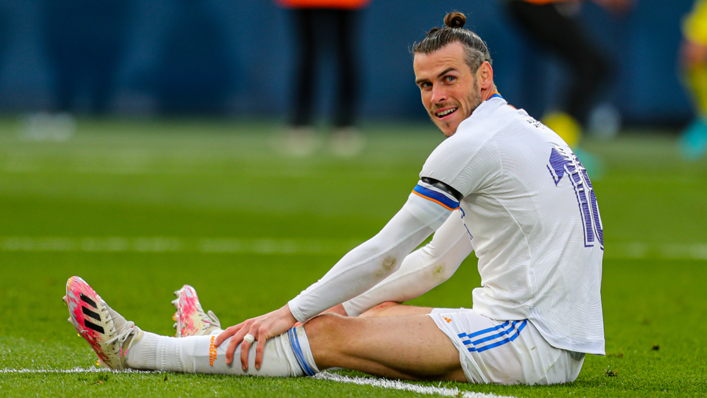 Gareth Bale can still "definitely do a job in the Premier League", according to his former Wales team-mate Joe Ledley.
Bale will officially become a free agent at the end of this month when his contract at Real Madrid, where he has spent the past nine seasons, expires.
The 32-year-old is on the lookout for a new club to maintain his fitness after inspiring Wales to their first World Cup in 64 years with victory over Ukraine on Sunday.
That ended any talk of an early retirement, with a number of clubs being credited with an interest in Bale, including hometown team Cardiff City, Getafe and sides in Major League Soccer.
Ledley, who played with Bale for Wales until 2018, believes English top-flight clubs should be eyeing up a move for him, one year on from his loan spell with Tottenham.
He said: "I'd love obviously to see him back home in Cardiff, but the Championship is way too much; that's too many games.
"You're playing Saturday, Tuesday. The only benefit would be to have the Welsh medical team on his doorstep which is for me one of the best medical teams around - and that would benefit him.
"But the World Cup is not far away. I don't think he'll be missing many games wherever he signed.
"He can definitely do a job in the Premier League, without a shadow of a doubt.
"We'll see what happens but I'm sure after these few games [for Wales] he will have a rest for a month or two and decide his future."
Bale won 16 trophies during his time with Madrid, but he barely played in the 2021-22 campaign, which ended with Los Blancos winning a LaLiga and Champions League double.
He featured in seven of Madrid's 56 matches in all competitions – 13 per cent – with just four of those being starts.
Ledley thinks Bale was harshly treated by the Spanish giants, yet believes the club and their supporters are already starting to appreciate what he achieved during his time there.
"I thought they were very harsh on him considering what he achieved," he added.
"Then you look at how grateful they were to him near the end of his last appearance at the Bernabeu [when he was applauded by supporters]. They appreciate what he's done and sometimes this happens in football.
"Once they've gone you appreciate them more, but during his time I thought they were very harsh considering some of the other signings and other players that they've had.
"They got away with a little bit more than Gareth did considering what he's achieved there.
"But that's football and people say maybe he didn't help yourself and stuff like that, but, for me, he's one of the most dedicated footballers and professionals. He's never been in the papers for the wrong things."
There had been speculation Bale could retire if Wales did not qualify for Qatar 2022, but Ledley hopes the Dragons' success means he keeps going for a while yet.
"I'm sure he's dedicated to trying to play for Wales as long as possible," he said.
"The one thing you miss is playing for your national team because we've got that sort of unique camp where everyone just loves meeting up for Wales and I think he would miss that.
"I'm just grateful he's still got another year hopefully inside him and he hasn't decided to retire because football is better with him."
Tags