Bagnaia to take number one for MotoGP title defence
Joshua Challies
Stats Perform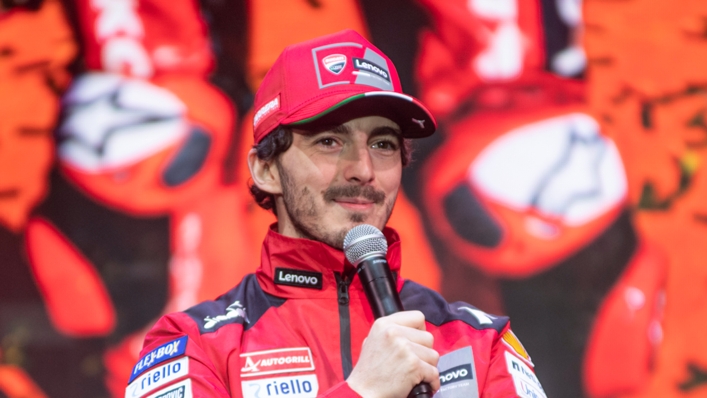 Francesco Bagnaia confirmed he will be the first MotoGP champion in a decade to take the number one for the forthcoming season.
The 26-year-old will defend his crown in the 2023 season and becomes the first rider since Casey Stoner in 2012 to adorn the number on the front of his bike.
Rules allow for a defending champion to use the number, but it has largely been overlooked, with only four riders in MotoGP history taking up the honour.
Joan Mir and Fabio Quartararo both elected not to take the number after their successes in the past two years, but the Ducati Lenovo Team star announced his plans to buck the trend.
"I decided to have both there and the 63 is still on my helmet. But it's been a long time since we last saw the number one in MotoGP," he said at the Campioni in Pista event.
"I've always admired people racing with the number one. I've always loved it. Respecting the fact that you are world champion is right.
"Number one represents who you are, it represents your identity as world champion. So, it's important for me to pay tribute to other world champions.
"Sixty-three will always be my number, I'll always have this number on my bike, but hopefully together with the number one."
The new MotoGP season begins on March 26 in Portugal, with pre-season testing to begin in Singapore next month.
Tags