Australian Open: Djokovic says hamstring is 'not good at all' after win
John Skilbeck
Stats Perform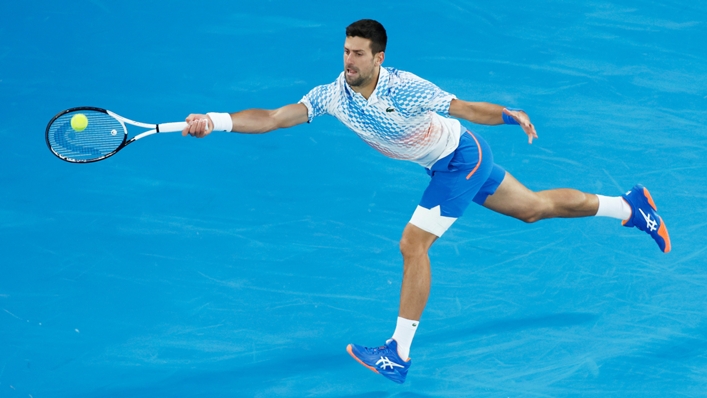 Novak Djokovic described his hamstring injury as "not good at all" after the muscle caused him fresh concern during a second-round win at the Australian Open.
The nine-time Melbourne Park champion needed off-court treatment in set two of his match against French qualifier Enzo Couacaud.
He lost that set, but Djokovic was able to step it up to complete a 6-1 6-7 (5-7) 6-2 6-0 victory over the world number 191.
Speaking afterwards, Djokovic was asked about the left hamstring and painted a bleak picture.
He told Eurosport: "It's not good at all, to be honest with you. I take it day to day. It was better last match, the feeling, than tonight.
"It's really up to God to help me, and the physio and everyone. I hope I'll be able to recover and be ready for a tough match-up next match."
Grigor Dimitrov awaits Djokovic in round three, with the Bulgarian a tricky customer, albeit one who trails 9-1 in the rivalry between the pair.
Djokovic's latest win, his 23rd match victory in succession at the Australian Open, was nothing if not eventful, with Couacaud turning his ankle early on and looking in danger of having to abandon the biggest match of his career.
Later on, Djokovic demanded the umpire take action after claiming rowdy fans were distracting him by shouting out.
"There was a lot happening in tonight's match," Djokovic said in an on-court interview.
"Enzo deserves credit for the fight. He played some great tennis, especially in the second set. I managed to respond well in the third and especially in the fourth. Let's keep it going."