All-Star Chicago White Sox closer Hendriks reveals cancer diagnosis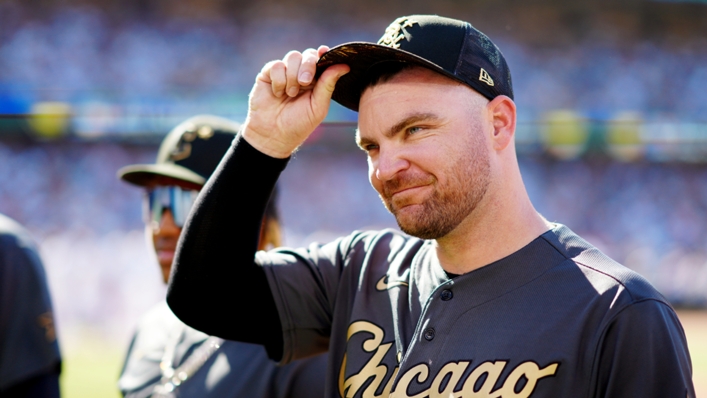 Chicago White Sox All-Star closer Liam Hendriks announced he has been diagnosed with Non-Hodgkin's Lymphoma and will begin treatment Monday.
Hendriks disclosed his condition Sunday in an Instagram post in which he said he was optimistic he will make a full recovery. The 33-year-old stated he received news of his cancer in recent days.
"Hearing the word 'Cancer' came as a shock to my wife and I, as it does to millions of families each year," Hendriks wrote. "However, I am resolved to embrace the fight and overcome this new challenge with the same determination I have used when facing other obstacles in my life.
"My treatment begins [Monday], and I am confident that I will make a full recovery and be back on the mound as soon as possible. I know with the support of my wife, my family, my teammates and the Chicago White Sox organisation, along with the treatment and care from my doctors, I will get through this."
White Sox general manager Rick Hahn said in a statement the team does not expect to have a further update on Hendriks' playing status until after the team's March 30 season opener.
"Our thoughts and reactions at this time are for Liam the person, not Liam the baseball player," Hahn said. "I know the entire Chicago White Sox organisation, our staff, his teammates, and certainly White Sox fans, will rally in support of Liam and Kristi during the coming months.
"Knowing everyone involved, especially Liam, we are optimistic he will pitch again for the White Sox as soon as viable. In the meantime, we all will do all everything in our power to support our teammate and his family as they face this challenge, while also respecting their privacy."
Hendriks, a native Australian known for his fiery competitive demeanour, was named an All-Star for the third time in 2022 and finished the season third in the majors with 37 saves.
The right-hander earned the Mariano Rivera American League Reliever of the Year award in 2020 with the Oakland Athletics, then received the honour again the following year after leading the AL with 38 saves in his first season with the White Sox.
Hendriks left Oakland to sign a three-year, $54million contract with the White Sox in January 2021.
Tags