All Blacks focused on beating Springboks, not new world ranking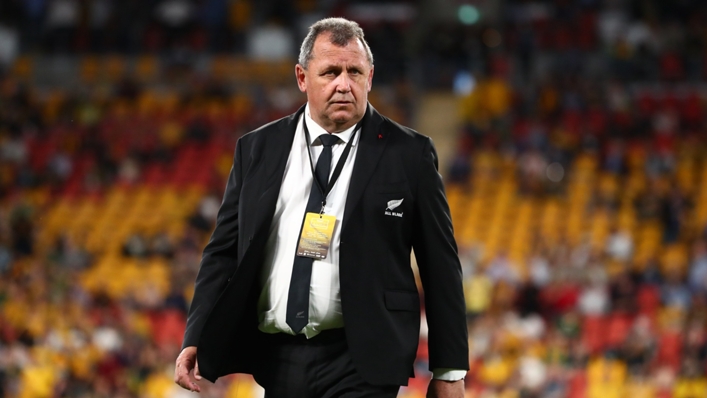 New Zealand returned to the top of the world rankings with their win over Argentina on Saturday, but coach Ian Foster is more concerned by the upcoming double-header against South Africa.
With a 36-13 defeat of the Pumas in Brisbane – their ninth consecutive Test win – New Zealand leapfrogged South Africa at the summit.
Foster's side also moved 10 points clear at the top of the Rugby Championship table and could wrap up the title even with a defeat against the Springboks next time out – if the All Blacks secure a losing bonus or prevent their opponents earning a try bonus.
But the opportunity to test themselves against the world champions is of greater interest in what will be the 100th Test meeting between the teams.
Asked about New Zealand's number one ranking, Foster said: "My mindset is you've got to beat number one to be number one.
"It's not on our mind at all. I'm not saying that to downplay it. We're about to play South Africa next week, we'll get excited about that.
"We're more interested in winning a Test match than where we sit [in the rankings].
"If we focus too much on the other thing, we'll get tripped up and won't be there for very long, and that doesn't interest us either."
Of the South Africa matches, he added: "We love playing Test matches, but we really love playing South Africa, probably because of the amount of respect we've got for them.
"Over history, it's been an outstanding rivalry.
"We're not so much talking about number ones and number twos, we've got a chance to go to Townsville to play a foe we've got a lot of respect for and put ourselves in a pretty nice position in this championship."