ACC eliminate divisions and adopt 3-5-5 scheduling model
Peter Thompson
Stats Perform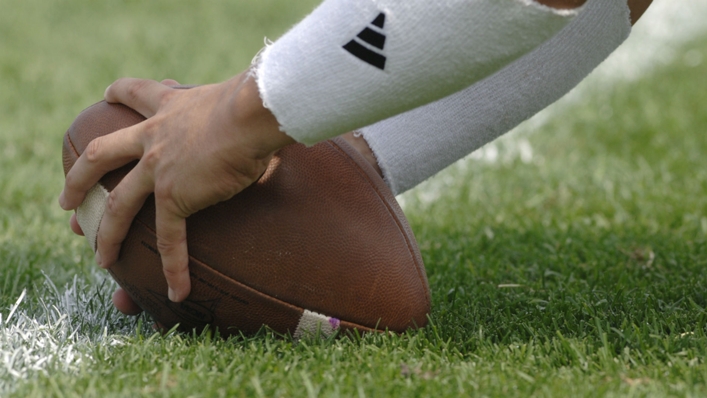 The ACC have announced a new scheduling format for football with the elimination of divisions and the implementation of a 3-5-5 opponent structure.
The new system will come into effect from 2023.
In the new scheduling model, all 14 ACC schools will now have three primary opponents who they will face each year.
They will play each of the other 10 schools once over a two-year span – five one year and the other five the next.
In this format, every ACC team will play all conference foes at least once at home and once on the road over a four-year cycle.
This ends years of an unbalanced schedule that resulted in some ACC schools going nearly a decade without facing another conference member.
For instance, Florida State and Pittsburgh, as well as Miami and Wake Forest, have not faced one another since 2013.
ACC commissioner Jim Phillips said. "The future ACC football scheduling model provides significant enhancements for our schools and conference, with the most important being our student-athletes having the opportunity to play every school both home and away over a four-year period."
The new system eliminates the current two-division format, though the conference championship game will remain.
Instead of the two division champions meeting, the top two teams based on conference winning percentage will square off in the title game.
Phillips added: "In the end, it was clear this model is in the best interest of our student-athletes, programs and fans, at this time."
The three permanent scheduling partners for each ACC team starting in 2023 are as follows...
Boston College: Miami, Pitt, Syracuse.
Clemson: Florida State, Georgia Tech, N.C. State.
Duke: North Carolina, N.C. State, Wake Forest.
Florida State: Clemson, Miami, Syracuse.
Georgia Tech: Clemson, Louisville, Wake Forest.
Louisville: Georgia Tech, Miami, Virginia.
Miami: Boston College, Florida State, Louisville.
North Carolina: Duke, N.C. State, Virginia.
N.C. State: Clemson, Duke, North Carolina.
Pitt: Boston College, Syracuse, Virginia Tech.
Syracuse: Boston College, Florida State, Pitt.
Virginia: Louisville, North Carolina, Virginia Tech.
Virginia Tech: Pitt, Virginia, Wake Forest.
Wake Forest: Duke, Georgia Tech, Virginia Tech.