Abraham unsurprised by interest in Mourinho as links persist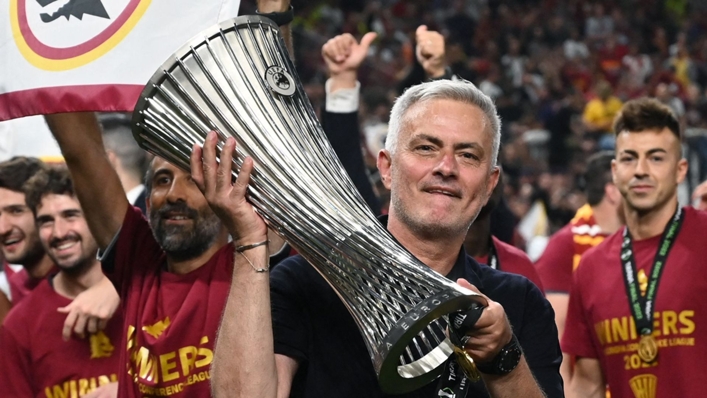 Tammy Abraham is unsurprised by reports suggesting both Portugal and Brazil are interested in Roma coach Jose Mourinho, who he views as an "uncle" figure.
Mourinho led Roma to the inaugural Europa Conference League title last season, his fifth major continental triumph after winning both the UEFA Cup/Europa League and Champions League on two occasions.
However, the Giallorossi boss has been linked with an exit in the aftermath of the World Cup, with both Portugal and Brazil searching for a new coach following quarter-final exits in Qatar.
Speaking to La Gazzetta dello Sport, Roma striker Abraham said any side would be fortunate to have Mourinho, crediting the 59-year-old's methods for his own development.
"Jose is a great coach, everyone wants him," Abraham said. "It's also an honour that an important national team like Portugal is looking for him, but I'm sure the coach is focused on the team.
"We've read the news on social media, but we haven't discussed it. We're all focused on Roma.
"He's a point of reference, I consider him to be like my uncle in Rome. He wants the best for me, when I don't express myself at my best, he pushes me.
"Even when I play well, he's never satisfied and that's what I need. I'm not the type for pats on the back, but I need that trust he shows in me every day."
Tags