A look at Guardiola's Man City trophy haul after Treble triumph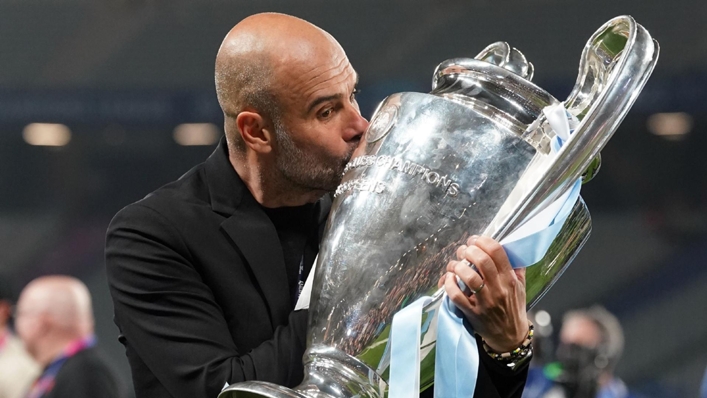 Pep Guardiola has won his 12th major trophy with Manchester City after his side finally triumphed in the Champions League on Saturday.
It marks another remarkable achievement for the ex-Barcelona coach, who has staked his claim as one of the greatest managers of the modern era.
We take a look at some of his best achievements in Manchester.
Cup kings
After a trophyless first season, Guardiola got his hands on his first silverware at City with a 3-0 win over Arsenal in the Carabao Cup final in 2018.
They went on to win the league title in style with a record 100 points the same year before edging out Liverpool by 98 points to 97 in a thrilling title race 12 months later.
They again won the Carabao Cup by beating Chelsea on penalties and thrashed Watford 6-0 in the FA Cup final to become the first side to win the domestic Treble.
Guardiola's side failed to mount a successful title defence as Liverpool took the honours in the pandemic-interrupted season in 2020 but they did not go empty-handed, beating Aston Villa 2-1 in the Carabao Cup final.
City paced themselves superbly in another coronavirus-affected season the year after to win the Premier League with three games to spare ahead of rivals Manchester United.
They also beat Tottenham to claim a fourth successive Carabao Cup but narrowly missed out on the Champions League as they lost to Chelsea in the final.
Pep's time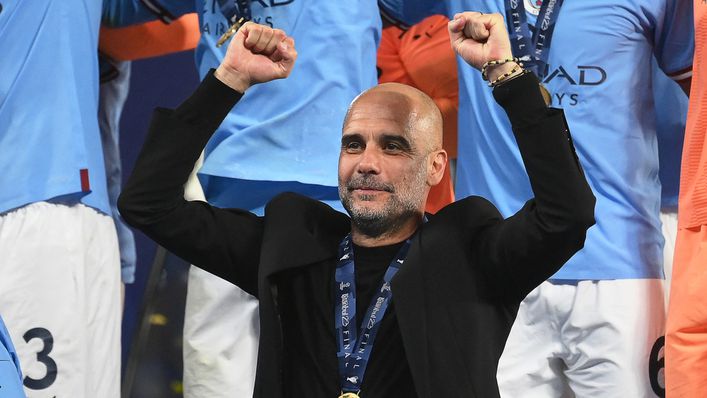 City began April 2022 in the hunt for three trophies.
Their Champions League and FA Cup hopes both ended at the semi-final stage but they pipped the Merseysiders to the title by a point on a dramatic final day by coming from behind to beat Aston Villa.
Fuelled by the record-breaking goalscoring exploits of the remarkable Erling Haaland, City hit form once again in 2023 to reel in long-time leaders Arsenal and claim a fifth title in six years.
Ilkay Gundogan's brace downed Manchester United 2-1 in the FA Cup final before City emulated their rivals' 1998-99 treble by beating Inter Milan to win the Champions League thanks to Rodri's second-half strike.
Tags